TOKYO DENKI GROUP CO.,LTD. was founded for over 17 years under the name of "LODEN INTERNATIONAL CO.,LTD."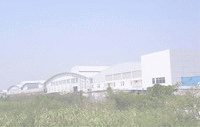 In the first place, the company had been the factory to make and sale for high voltage and low voltage distribution board with installation service nationwide. Consequently afterwards .the company has been expanding rapidly
In 1992, we have incorporated the " TOKYO DENKI GROUP" mechanical, electrical,architecture contractor for industry, office building, hotel, hospital, etc.
Up to now we have managed successful projects to have good quality and standard work. There is provable by the reference of 20 projects more of siam cement group, 3 projects of General Motor (Thailand ) Limited, 4 projects of Esso Standard Thailand Limited, 10 projectsof Siam Michelin Group, etc.
'So far until now needless to say that the company is prosperous in collaboration with the original intention to make the quality work together with sense of responsibility towards the works both technical aspects and service efficiency to customers, so as to achieve the objectives and motto of the company.
("STANDARD QUALITY FAIR PRICE, GOOD SERVICE WITH SENSE OF RESPONSIBILITY")